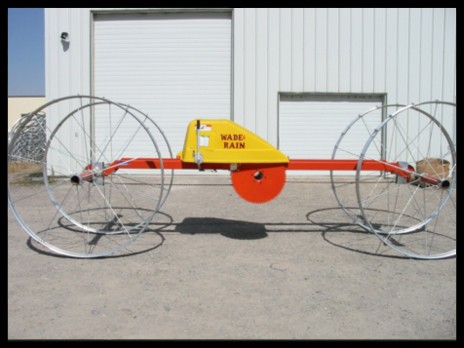 The End Drive System is one of Thunderbird's most appreciated features. It saves you time by connecting at the mainline where you start, stop and reconnect the water source.
Multiple Transmission Units are a Thunderbird exclusive. Multiple Transmissions reduce torque in pipe and are a major reason for Thunderbird's improved straight-line movement. Multiple movers help to ensure stability in high winds because they are secured by a self-locking assembly.
The Modular Advantage: Modular design featuring positive pin locking makes adding or deleting pipe sections fast and easy. The hub locking system allows the pipe to flex within the wheel hub greatly reducing mechanical strain and early component failure.
The Self Leveling Sprinkler is a unique device that automatically returns the sprinkler head to a vertical position when the wheel line is reset.